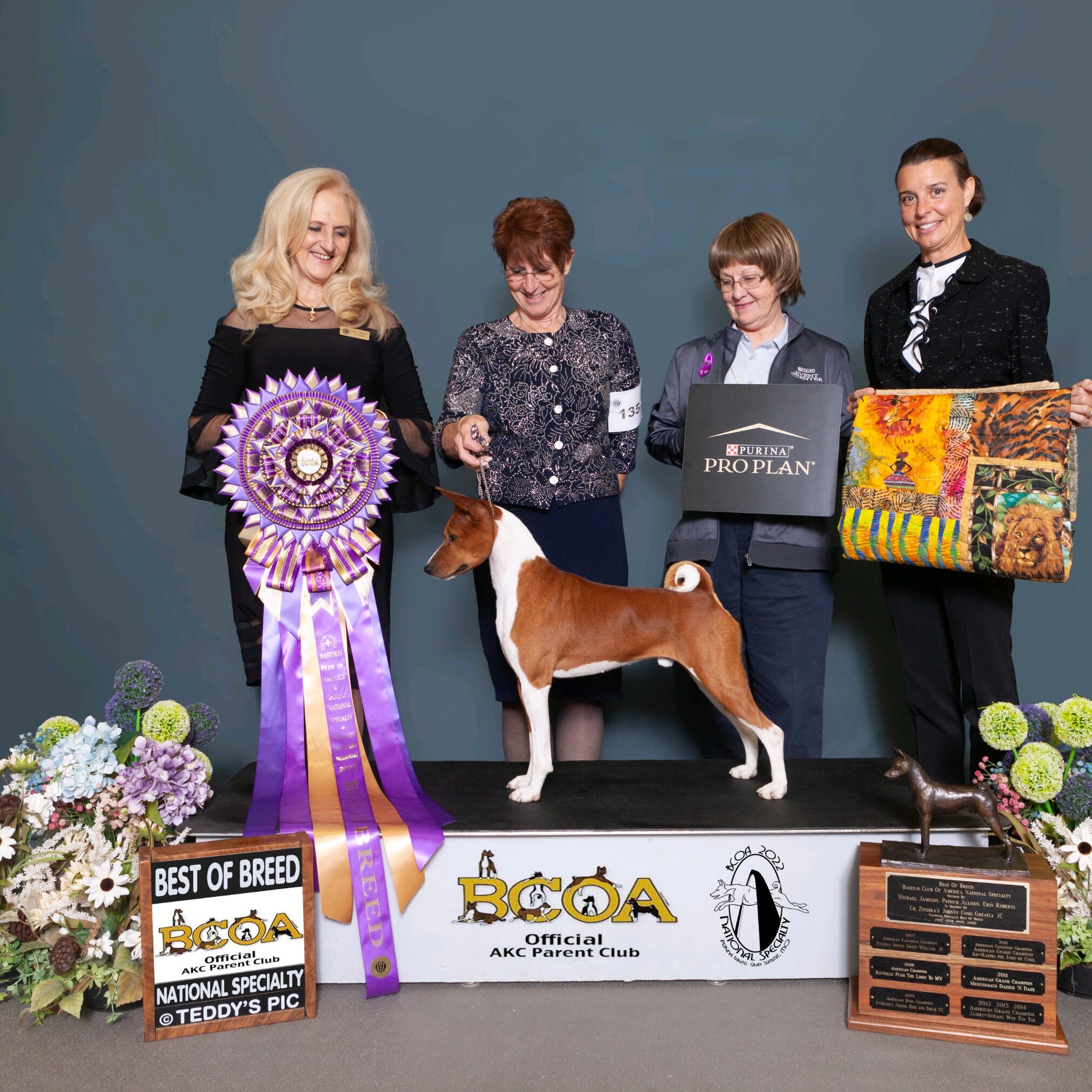 BISS GCHG CH Mata Hauri Virtuoso In The Jungle
"Oso"
Born December 14, 2018
Number 1 Basenji & All Breed 2021
BOCA 2022 National Champion
HP57032201
Link to OFA: Oso's Health Test Page
Why is our Kennel Name Maringa Basenji?
The Maringa river is a river in the Democratic Republic of the Congo. The Maringa, and the Lopori River to the north, join near Basakusu to form the Lulonga River, a tributary of the Congo River. The Maringa / Lopori basin contains the Maringa-Lopori-Wamba Landscape, an area of great ecological importance.  The villages along the Maringa River and Lomako Rivers continue to have native basenjis.
The Bell is used during the hunt and is made of the nut of the Borasus plam, and the clapper is made of monkey bones or sticks. The sound helps frighten the game and locate the dog.