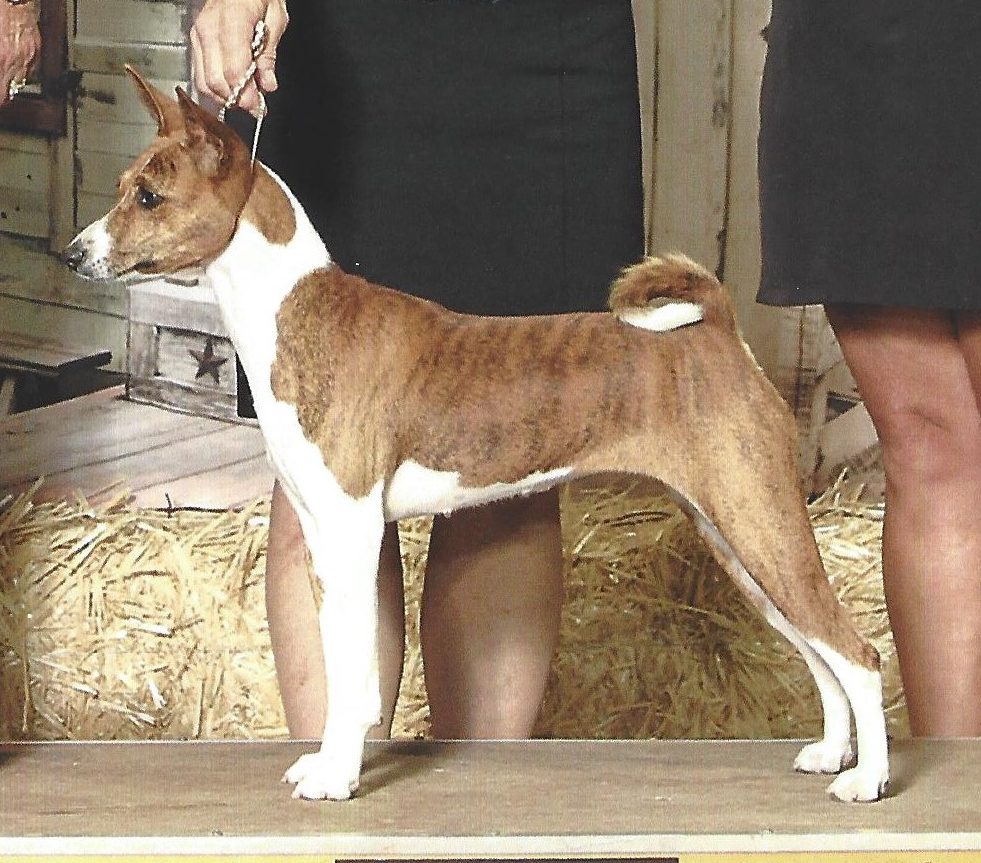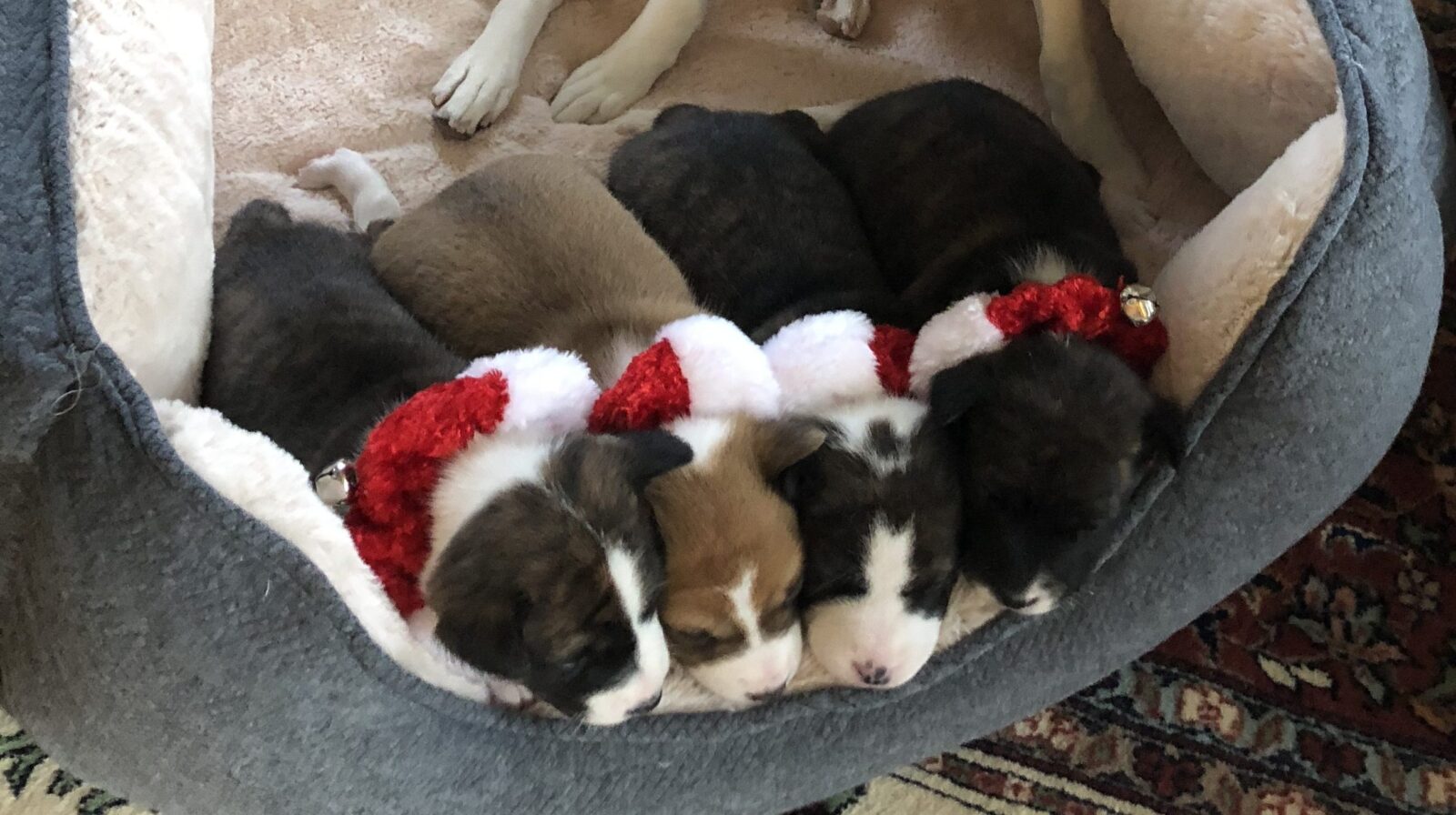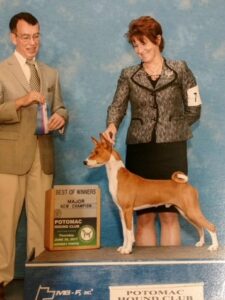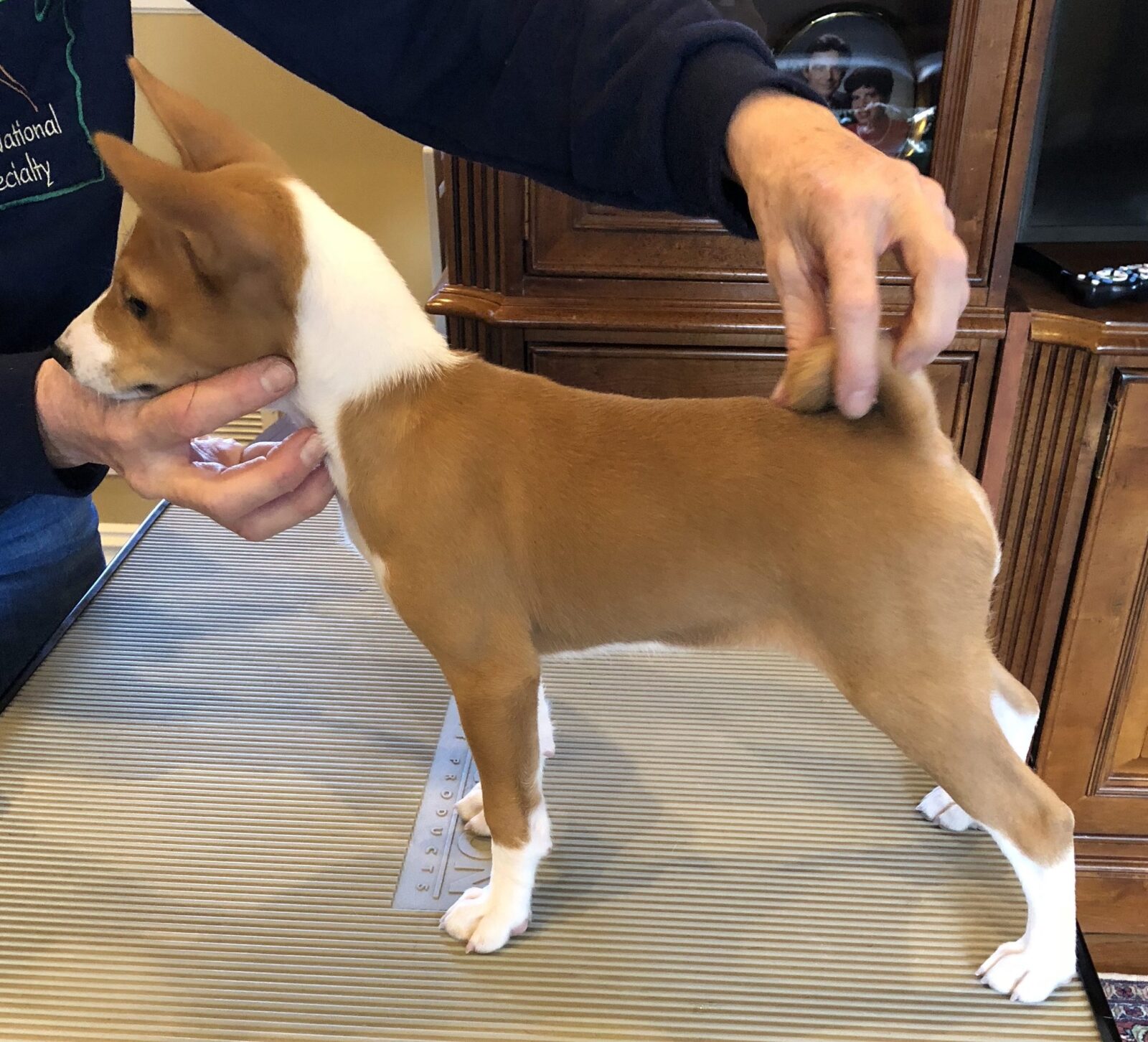 KISA Maringa Scarlet Begonias BCAT
Scarlet our only Red & White is the smallest but tough. In 2019 Scarlet was the 10th fastest basenji in the nation with a speed of 25.59 MPH. She was the 4th fastest bitch in the nation.  In addition to Fast Cats, Scarlet enjoys Lure Coursing.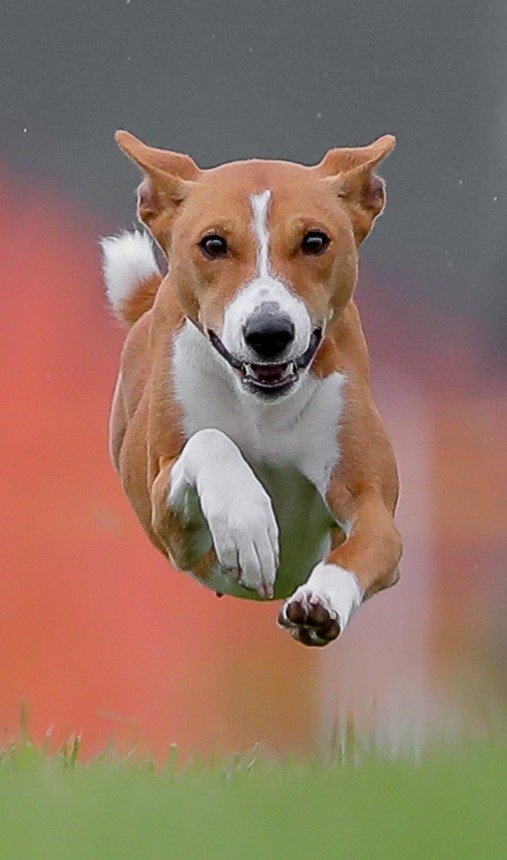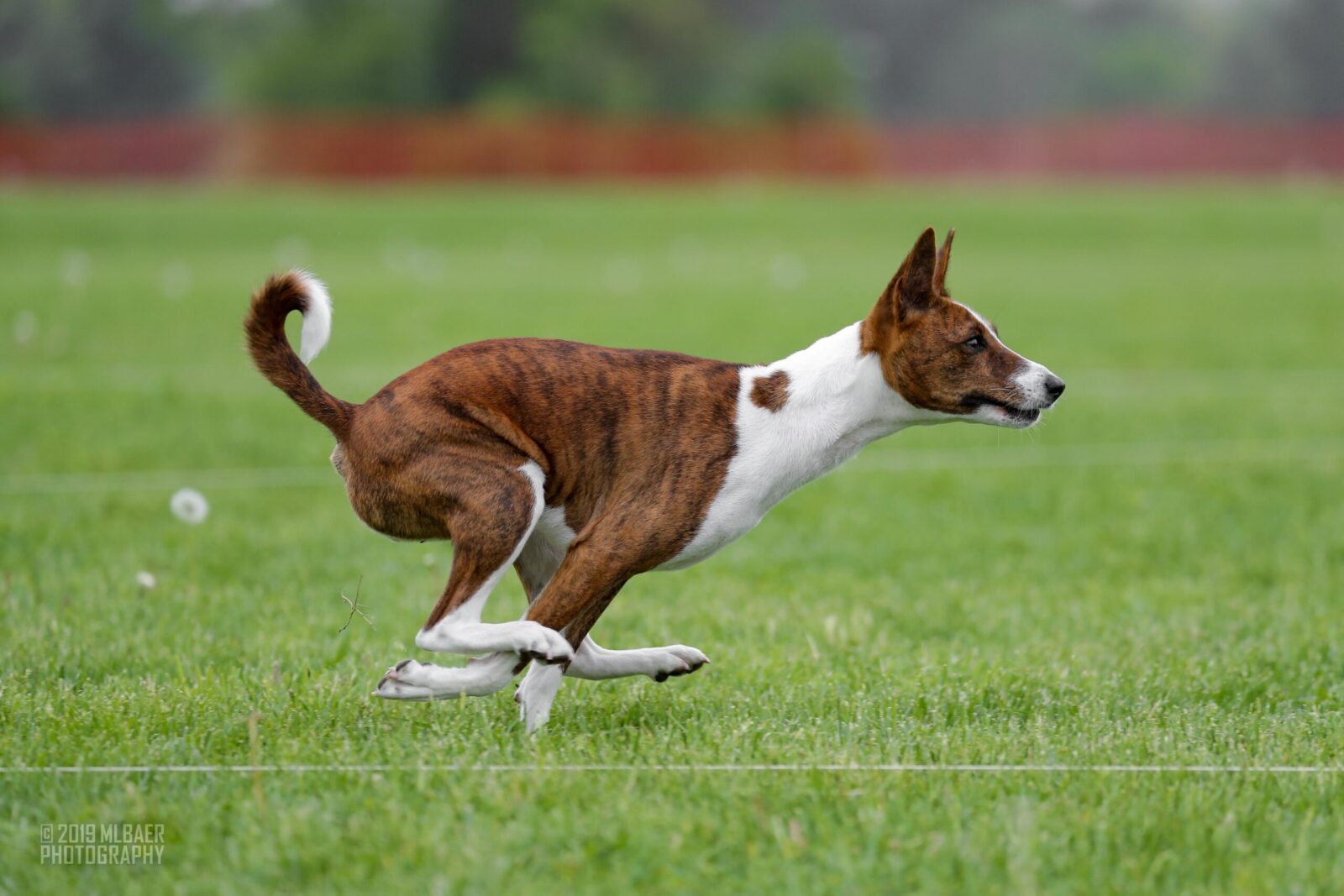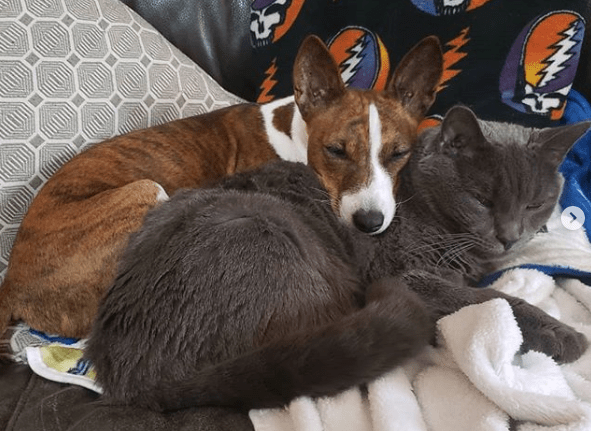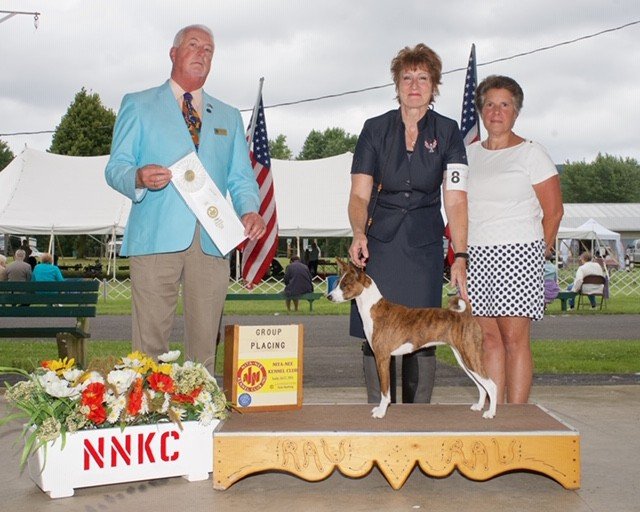 CH KISA Maringa Althea
Althea resides in Jersey City with my daughter Felicia.  Althea easily won her championship and before being a champion won a group 4!  Althea could have easily been a Special but my daughter just wanted a pet. Please visit her instagram page at Althea_Darling, where you will see her many adventures and her best friend Keef the CAT!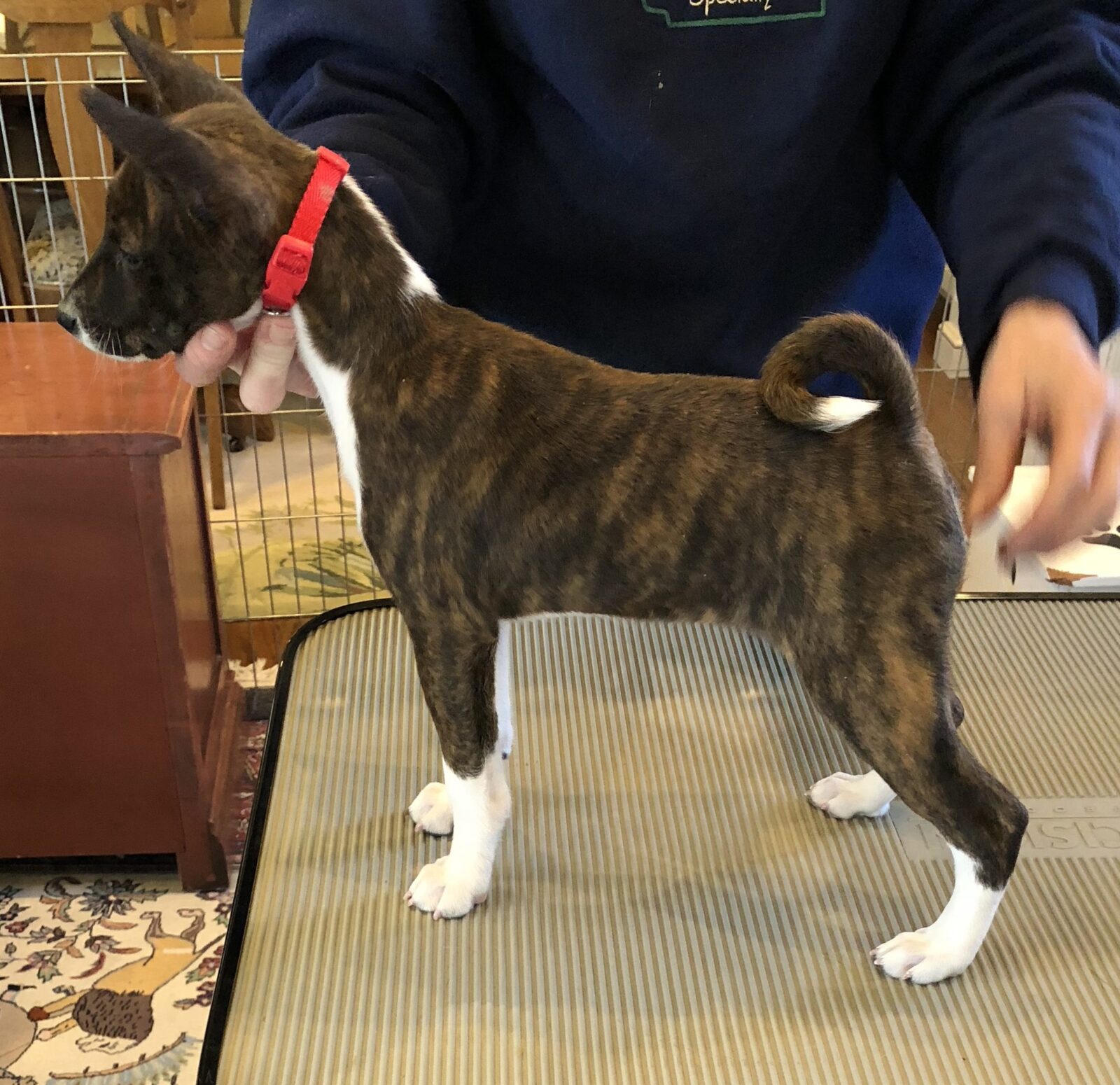 Dark Star
Dark Star was the first of the litter to be born. Dark Star Lives with my nephew and enjoys visiting her sister and mother for play dates.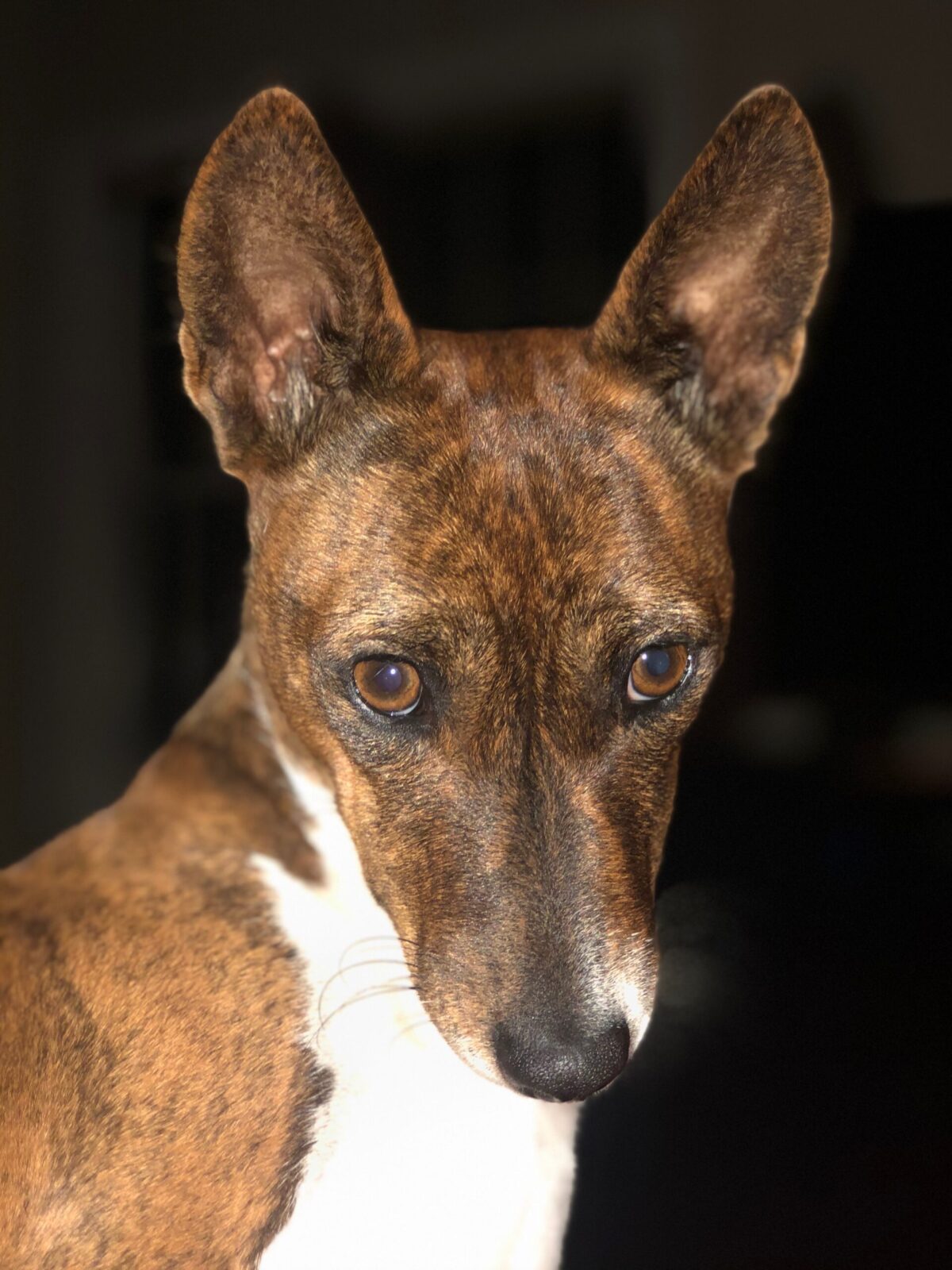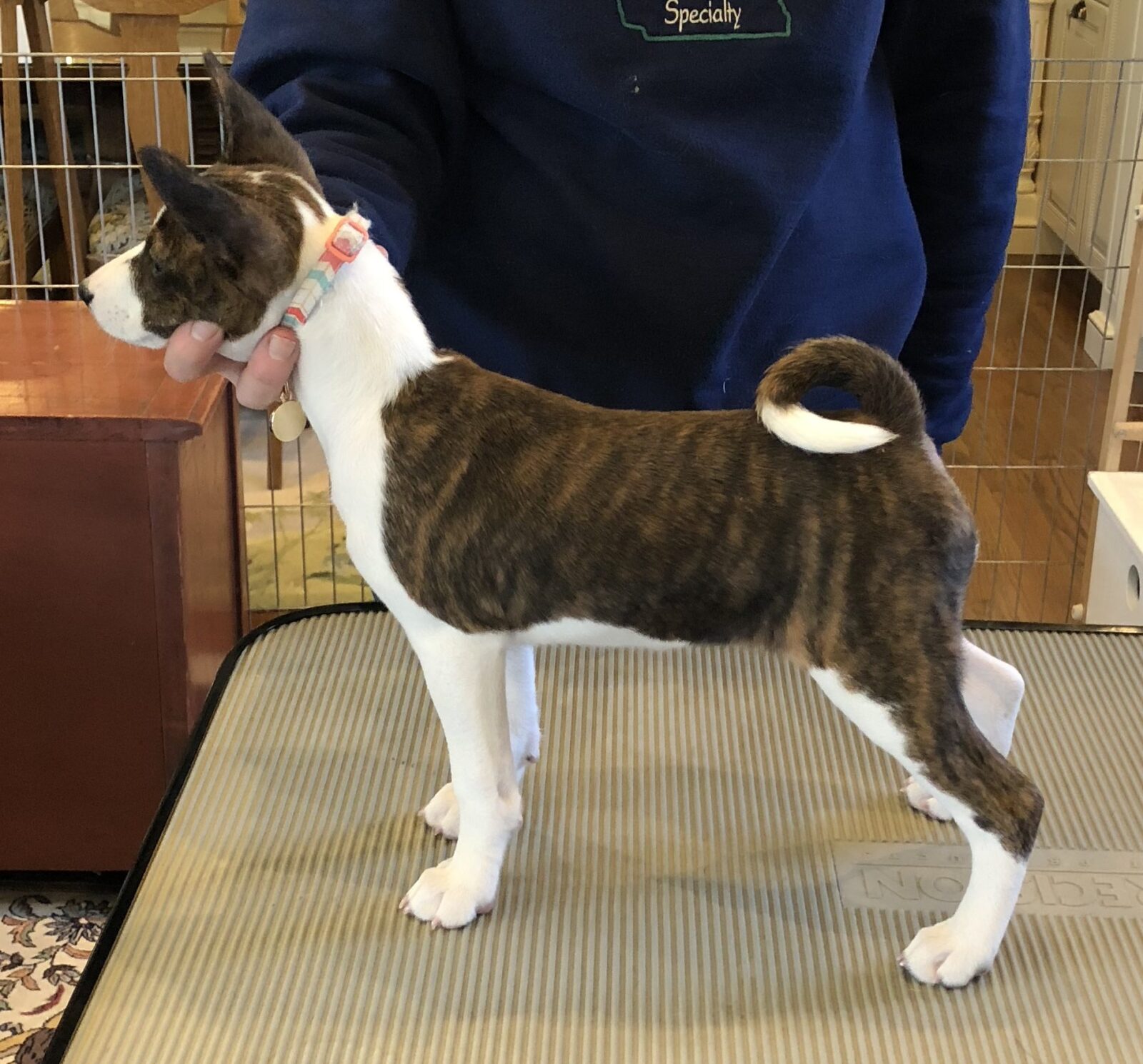 Sugar Magnolia "Zoli"
Sugar Magnolia is the sweetest and most easy going of the group. She lives in Florida and enjoys going to the beach with her big brother PB. She does go into the surf especially to chase the seagulls.